Ask a question about this design.
Beautiful design embroidery machine for the new T-shirts or jacket. New popular collection with popular cartoon characters. How much joy can bring only an hour embroidery machine. Simple colors, and you can use any size. Recommended for medium weight fabric.
Comments
Posted by
ritagalicia
on
Sep 27th, 2013
I tried to use them today and they won\'t display as I didn\'t receive the color charts with them. Actually only one has a color chart and that\'s one of my Princess Sofia\'s. (It\'s the one with her bending down.) Can you please forward the color charts for all of the designs that I purchased? I paid with PayPal and they were all emailed to this email address I\'m writing you from now. Hopefully, with the color charts, I can open and view the files and then transfer them to my machine. .
Posted by
ritagalicia
on
Sep 27th, 2013
Sorry, sorry i found it. Have a good day!
Posted by
tterrell
on
Dec 6th, 2013
Is it possible to buy the Whole set with princess sofia, and what will the Price be ?
Posted by
Support
on
May 27th, 2014
Set now, not available. Please check our store near time.
You must be logged in to leave a reply.
Login »
We accept payments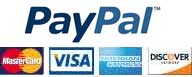 Instant download


  Tested design


  Any formats


  No VAT and FEE
New embroidery projects
New free embroidery
available only for customers
Latest logotypes
sport, auto, food, drink, car, fashion, colleges, entertainment, social, market, business
Embroidery Trend
Add new proposal or trend
Last review
Embroidery, equipment, software and trend news.
Last photos
All photos in Gallery