Comments
Posted by
Support
on
Sep 17th, 2013
Question: I ordered this logo in pes format & tried to put it on a t-shirt. It is so many stitches that it pulls the shirt & it bunches up. Any suggestions on how to do this properly?
Posted by
Support
on
Sep 17th, 2013
We use the standard density for the average density of tissue. T-shirts, too, are different. Different densities.
1. We can reduce the number of stitches (density). But then maybe will be visible fabric shirts. Tell what size you need.
2. You can embroider it on thick fabric. Cut and sew a patch.
3. Use a thicker stabilizer. Minimum of 2-3 layers - the density of 80-100 g per m2.
Posted by
angieeverett
on
Nov 23rd, 2013
I purchased this design and the Georgia Bulldog and none of the files were recognized by my Brother machine. I have an Innovis 950D with a 4x4 hoop. Please help.
Posted by
Support
on
Nov 8th, 2014
angieeverett . Please try again , problem fixed.
Posted by
jwardrup
on
Dec 22nd, 2015
I purchased this and have tried it on everything from vinyl to fabric. The stitching is way to dense. Even with taking out the white background (on a white item) all it does is pucker up whatever material I am using. Even with thick stabilizer.
You must be logged in to leave a reply.
Login »
We accept payments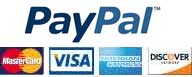 Instant download


  Tested design


  Any formats


  No VAT and FEE
New embroidery projects
New free embroidery
available only for customers
Latest logotypes
sport, auto, food, drink, car, fashion, colleges, entertainment, social, market, business
Embroidery Trend
Add new proposal or trend
Last review
Embroidery, equipment, software and trend news.
Last photos
All photos in Gallery