Comments
Posted by
glenda6
on
Sep 8th, 2013
I was wondering if you could create or maybe have a Jack Skeleton from Nightmare before Christmas head. I see you have 2, though I'm just looking for the head of Jack?
Posted by
crudis
on
Oct 4th, 2013
I have lost my downloads for the two Jack Skellington patterns that I ordered from your company. Is it possible to download them once again? Thank you for your time.
Posted by
crudis
on
Oct 4th, 2013
Thank you so much!!!
You must be logged in to leave a reply.
Login »
We accept payments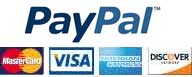 Instant download


  Tested design


  Any formats


  No VAT and FEE
New embroidery projects
New free embroidery
available only for customers
Latest logotypes
sport, auto, food, drink, car, fashion, colleges, entertainment, social, market, business
Embroidery Trend
Add new proposal or trend
Last review
Embroidery, equipment, software and trend news.
Last photos
All photos in Gallery