Comments
Posted by
cynthia2957
on
Aug 29th, 2013
I used this loving Minion embroidery one because it was small and it fit on the sleeve of the Minion costume. I made for my granddaughter'. It's my present for birthday.
Posted by
Claudine
on
Sep 6th, 2013
Thank you for this design.. I love minion and made lots od shirts for mu customers. . I will be sewing it out today on several different types of fabric so I can choose which is best for my customer orders.
Normally I use Madera 40 ply Rayon or Floriani 40 ply Rayon thread but my customers do
ask for different fabrics.
If I have time.., I will send you a picture.
Posted by
glenda6
on
Sep 7th, 2013
I would like characters from the BBC In the night garden program like maka paka and igo pigo.
Also, can you add the more Minion's characters to your embroidery collection?
Posted by
hellenwalter
on
Sep 10th, 2013
Hi could you please tell me the price, for our nfl design, it saids 5.00 USD,, is the meaning US dollars? I am in Utah
Posted by
olawale
on
Sep 11th, 2013
I need a design digitized.
Posted by
Support
on
Sep 15th, 2013
No problem, please using customer digitizing embroidery service.
Posted by
KrisRhoades
on
Sep 24th, 2013
Can this be made as a patch?
Posted by
Support
on
Sep 25th, 2013
Please send your request and condition via Contact Us form.
You must be logged in to leave a reply.
Login »
We accept payments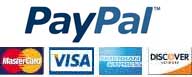 Instant download


  Tested design


  Any formats


  No VAT and FEE
New embroidery projects
New free embroidery
available only for customers
Latest logotypes
sport, auto, food, drink, car, fashion, colleges, entertainment, social, market, business
Embroidery Trend
Add new proposal or trend
Last review
Embroidery, equipment, software and trend news.
Last photos
All photos in Gallery