Comments
Posted by
Kirch
on
Nov 9th, 2016
Love , love what this person did with this design. very nice !
Love the designs from your website, got so much detail. just
beautiful. Thank you.
Posted by
Karin79
on
Jan 26th, 2017
This is absolutely adorable!
Posted by
fun2sew
on
Mar 16th, 2017
I love this one and many other of your designs. I'm wondering if you have any designs that tom boyish? I have one grand-daughter that isn't at all girlish, she has long flowing hair, but never wears skirts . She plays softball and is very competitive especially with boys... Most embroideries have girls in skirts and such... I would love some that I could use to make her a bag or a quilt. Thank you in advance.
You must be logged in to leave a reply.
Login »
We accept payments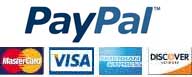 Instant download


  Tested design


  Any formats


  No VAT and FEE
New embroidery projects
New free embroidery
available only for customers
Latest logotypes
sport, auto, food, drink, car, fashion, colleges, entertainment, social, market, business
Last review
Embroidery, equipment, software and trend news.
Last photos
All photos in Gallery