Popular embroidery designs
Comments
Posted by
olawale
on
Sep 11th, 2013
I ordered a designs last night and didn't get it could you try again. Washington Red Skin size 4X4 pes. Thank you
Posted by
shirl
on
Oct 5th, 2013
I downloaded it on to my computer again and it came out beautiful! Is it ok for me to place more orders with you? My hoop size is 4" x 4" pes. The sizes for the Redskins and the Ravens logo 3 are bigger. Thanks! V.
Posted by
shirl
on
Oct 5th, 2013
.I do like tho the size of the last ones you sent me Jets, Vikings and Jets...great size for towels! I'll get right back to you! V.
Posted by
msotto5
on
Dec 18th, 2013
I purchased the Redskin Logo. I was unable to download the small size design; the 2 other sizes downloaded fine Please send me the design in small size ASAP
Thanks
Posted by
msotto5
on
Dec 18th, 2013
Sorry, i found it. Have a good day!
Posted by
momjojopam
on
Dec 24th, 2014
I bought the redskins logo this morning and can not get it to download properly. It shows that it is there but nothing will show up in my machine. Could you tell me if i am doing something wrong
Posted by
Support
on
Feb 19th, 2015
momjojopam You need another version. Please send request via Contact Us form.
Cheers
You must be logged in to leave a reply.
Login »
We accept payments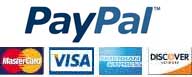 Instant download


  Tested design


  Any formats


  No VAT and FEE
New embroidery projects
New free embroidery
available only for customers
Latest logotypes
sport, auto, food, drink, car, fashion, colleges, entertainment, social, market, business
Embroidery Trend
Add new proposal or trend
Last review
Embroidery, equipment, software and trend news.
Last photos
All photos in Gallery