Popular embroidery designs
Comments
Posted by
maizah
on
Oct 25th, 2013
This Logo looks like chenille. Is it digitized for chenille?
Posted by
maizah
on
Oct 25th, 2013
Igor, sorry for my confusion. The picture is a chenille patch. Is the price for that chenille design or that logo Emb. How much for it in a chenille design if different?
Posted by
Support
on
Oct 27th, 2013
This is standard machine embroidery design. Yes we have full customer digitizing service; chenille, hot fix, photo stitch, applique. Just need send request via personal message or customer contact service.
You must be logged in to leave a reply.
Login »
We accept payments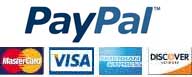 Instant download


  Tested design


  Any formats


  No VAT and FEE
New embroidery projects
Latest logotypes
sport, auto, food, drink, car, fashion, colleges, entertainment, social, market, business
Embroidery Trend
Add new proposal or trend
Last photos
All photos in Gallery