Comments
Posted by
skeenah
on
Sep 9th, 2013
I am trying to purchase the lions club international design. It will not let me check out
Posted by
ElizevanZyl
on
Sep 11th, 2013
We are ordering some new Lions shirts for our members and I need to have our Logo in order to get pricing for our shirts. How could I do that? Thank you.
Posted by
Audrey
on
Sep 16th, 2013
How many stitches is the Lions Club logo?
Posted by
tgerman
on
Oct 6th, 2013
I would kike one size to put above the pocket of a shirt. A larger size for the front of a shirt. And One size for the back of the shirt if possible. I have Janome MB4 embroidery machines so format is in jef. Thankyou
Posted by
tgerman
on
Oct 6th, 2013
Size 1. 80mm X 25mm
Size 2. 150mm x 50mm
Size 3. 200mm x 80mm
How would you like me to pay.
Posted by
Support
on
Dec 29th, 2014
tgerman - we add alternative variant for this logo with these sizes.
You must be logged in to leave a reply.
Login »
We accept payments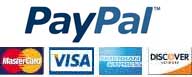 Instant download


  Tested design


  Any formats


  No VAT and FEE
New embroidery projects
New free embroidery
available only for customers
Latest logotypes
sport, auto, food, drink, car, fashion, colleges, entertainment, social, market, business
Embroidery Trend
Add new proposal or trend
Last review
Embroidery, equipment, software and trend news.
Last photos
All photos in Gallery