Popular embroidery designs
Comments
Posted by
PeggyGedatus
on
Feb 12th, 2014
this is not michaelangilo, it is rafeal
Posted by
frankie361
on
Dec 19th, 2015
where is the thread color chart? why is this so hard to find???
Posted by
Support
on
Jun 16th, 2016
Just need choose color charts formats in Order Dowтload page. For help please read this topic http://embroideres.com/forum/topic/481-correct-thread-color/
Help http://embroideres.com/support
Video help http://embroideres.com/video-instructions-customers
You must be logged in to leave a reply.
Login »
We accept payments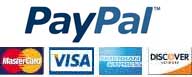 Instant download


  Tested design


  Any formats


  No VAT and FEE
New embroidery projects
New free embroidery
available only for customers
Latest logotypes
sport, auto, food, drink, car, fashion, colleges, entertainment, social, market, business
Embroidery Trend
Add new proposal or trend
Last review
Embroidery, equipment, software and trend news.
Last photos
All photos in Gallery