Comments
Posted by
Wasita
on
Mar 6th, 2017
The design Paw Patrol "Chase" should fit my machine 100x100 hoop but indicates it is too big?? Is there a problem with this or can I adjust it somehow? Please let me know. June
Posted by
Support
on
Mar 6th, 2017
Wasita I think this is mistake, please send request via Contact Us form
Posted by
josipatch68
on
Apr 8th, 2017
je voudrais passer une commande Pat Patroille, mais cela ne passe pas, les cadres sont bon, pourquoi ?
Posted by
josipatch68
on
Apr 8th, 2017
je ne peut rien commander, ni les pat patrouilles, ni les licornes
You must be logged in to leave a reply.
Login »
We accept payments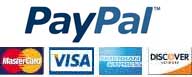 Instant download


  Tested design


  Any formats


  No VAT and FEE
New embroidery projects
New free embroidery
available only for customers
Latest logotypes
sport, auto, food, drink, car, fashion, colleges, entertainment, social, market, business
Embroidery Trend
Add new proposal or trend
Last review
Embroidery, equipment, software and trend news.
Last photos
All photos in Gallery