Comments
Posted by
wisequilter
on
Oct 27th, 2016
This Paw Patrol shield stitched exactly like the photo. I stitched it onto a felt/fleece throw from IKEA ($3.99 bargain) for my grandson. Very happy with the turnout!
Posted by
doz
on
Dec 5th, 2016
انه رائع
You must be logged in to leave a reply.
Login »
We accept payments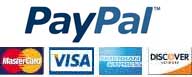 Instant download


  Tested design


  Any formats


  No VAT and FEE
New embroidery projects
New free embroidery
available only for customers
Latest logotypes
sport, auto, food, drink, car, fashion, colleges, entertainment, social, market, business
Embroidery Trend
Add new proposal or trend
Last review
Embroidery, equipment, software and trend news.
Last photos
All photos in Gallery