Small machine embroidery font features and nuances
Work on the creation of small text in embroidery designs can be fun, especially when the customer asks for a large number of words arranged in a line or in any other form. Here you can learn how to make the appropriate adjustment to account for the type of fabric, size and style of the text, which the client wants. If you manage a small text that will increase your productivity and reduce development time, and your projects will look better - with a lower number of stitches. Developing small text, you have to create a balance between the style of the font, needles and thread, fabric, reinforcing stitches and lining materials.
Choosing the right embroidery font
Not all font styles will look good when you are designing a project that has a 4mm or 5mm text as part of the logo. You can not use a label, so small that the stitches came out, who go at each other, as it leads to the edge of the threads and holes in the fabric. Try to avoid serif font style. If this is not possible, the angles in each symbol font should be built in the same direction as the main text itself. Use only capital letters, if possible. When teaching our clients, we show that a full view of their finished project will be cleaner if they use capital letters for his fine text (instead of uppercase and lowercase letters), especially if they develop a font whose height is 4 mm. If you create your text in an arc, all caps will certainly look better and more readable.
Selection of needles and threads
When you buy a new embroidery machine needle installed on it 75/11 for the thread thickness of 40. The diameter of the needle 75/11 is 0.75 mm. If you create a 1 mm stitch length, stitch your point punctures lie on an average distance of only 0.25 mm, so it does not leave a lot of fabric between the stitches. Embroiderer should replace them with needles 70/10. Applying for an embroidery needle diameter of 70/10 and 40 thick polyester yarn or rayon yarn, your job is to get good and high quality. Not all the threads of a thickness of 40 made the same, so you'll need to experiment with the thread to be used to see what type of thread is best suited for small text. Technically, the text is smaller than 6 mm, to be embroidered with a needle, the thickness is more than 70/10; four millimeter or less embroidery needle must be 65/9. You need to use a thread and needle thickness of 60 65/9. If you are embroidering on knitted fabrics, use a knitting needle. If it is - woven fabric, use a sharp needle. It is better to use lower-case letters a height of 6 mm. Many corporate logos often necessary to reduce the text, for example, to 4 mm. Lowercase letters in the text change about 4 mm to 3 mm, depending on the selected font. Outdoor Center lowercase letters, such as "o", should be 1 mm. If it is not, then it will cut a hole in the fabric, and can sometimes be a gap of fabric. This is important, why it is necessary to use a smaller diameter needle.
Stabilizers
You have to choose the right stabilizers for different types of tissue. Knitting: Two layers of soft fleece density of 30g. or one layer of hard fleece weight of 50 - 80g. well stabilize embroidery. Fleece will make knitwear soft and will keep them natural looking, hard fleece gives small text more stability, so will not sink marks tissue. You can also use a water-soluble stabilizer, putting it on top of the product. This can be your "recipe" for all type of knitwear - does not matter, mild or strong elastic fabric, it always works and gives a very high quality finished product.
The perfect recipe for woven fabrics - two layers of fleece hard laid crosswise. Avoid using the water-soluble film of any kind on woven fabrics, as it shrinks, after removing the fabric will pucker. If there is a need for more stability, you can put a fleece for extra hoop before embroidery.
For wool: Two layers of fleece hard work perfectly. Sometimes, you can also use a single layer of water-soluble film and a layer of fleece hard.
Selection of underlay stitches.
A lot of embroiderers use a large stitch density for small text instead of using the building, they do not know which type to choose in their design, and they remove it. With the addition of underlay stitches, you can reduce the density of its core and reduce the amount of embroidery stitches.
With embroidery on knitted products, such as the height, the stitches are often buried in the fabric, so you must learn to manage underlay stitches, but not create them too much. Add strengthening zigzag, depending on the type of fabric, style and font size. If your column is 1.5 mm wide, add the contour instead of strengthening the central. This depends on the style of the text and tissue. It is important to choose the length of the underlay stitches in such a way that they were looking at the edges of your embroidery.
If you are working with a cloth, the smallest text (5 mm or less) requires only one central line of fortifications with a stitch length of 1.8mm or less. This will help the stitches to rise above the fabric and will not allow them to be recessed into fabric ..
We accept payments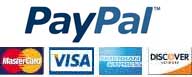 Instant download


  Tested design


  Any formats


  No VAT and FEE
New embroidery projects
New free embroidery
available only for customers
Latest logotypes
sport, auto, food, drink, car, fashion, colleges, entertainment, social, market, business
Embroidery Trend
Add new proposal or trend
Last review
Embroidery, equipment, software and trend news.
Last photos
All photos in Gallery