Auto and Moto logotypes embroidery designs


Embroidery logotypes created as custom digitizing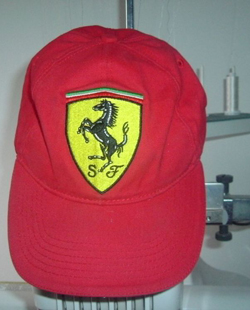 When the customer purchases the embroidery software, the files are accessible for immediate download. Each embroidery designs have a no and shades of colors. Berlina art, Brother Pec, pes,phc, Janome, Melco exp, Singer xxx, and many such others formats are available for dsigning.All the designs are of highest quality with a pinnacle perfection. If the customer wants to have personal logo style for business, then this purpose can also be served on special order. Each part of the pack is watched vigilantly to guarantee the auto embroidery logo design.
Moto embroidery is in lot of demand; hence only rare pieces are free of cost. However, the good part is that the moto type embroidery designs are not very expensive and is within the pocket of the buyer. The stunning motor bikes logos are the perfect ones and appeal the youngsters to use them as their own symbols. The different vendors provide multi hoop sizes and formats depending upon the requirement. These are ART, DST, EXP, HUS, PCS, PEC, PES, SEW, VIP, XXX, CND and many more. Some vendors also specify for offers until some specific date to lure the customers while some vendors even give 50% discounts .Moto embroideries generally denotes the freedom and speed.Freeky people who want to live on their own terms and want to enjoy life, opt for the most dazzling and stunning logo's. The color shades are mostly eye-catching. These logos promote the crowd to live and ride free and hard, they provoke them to fly free, fast and fierce to get that amazing feeling to be on the top of the world. On the other hand some moto embroideries warn you to be safe and secure while having the fun.
One can buy numerous sizes of the similar font for a meager amount. Thread Conversion Chart gives you the privilege to match the best thread color out of the 5 best brands Robison-Anton, Madeira, Ackermann, Sulky and Marathon. Customer can also create own customized lettering design all in one step in basic module or step by step in advanced lettering wizard. The charges are separate for both types of lettering.
For any query related to auto embroidery or moto embroidery the customer can ask questions and the custom digitizing department will get back in 24 hours, however the turnaround time is always the business days.
Benefits of our products
Popular formats which can add or change at occasion
Instant download, unlimited number of times. Purchases kept secure by us.
Quality & tested. Force limitless crafts. Family gifts or to sell on Etsy/Trade Shows. Stand out from the crowd.
Bonus designs
Latest photos