Christmas embroidery designs
How to use Christmas embroidery for home decorating
Our creative library offers you a chance to surprise people you love with an original and embroidered present. Decorate a pillow or napkin with embroidery. Add a tall Santa to your T-shirt and a snowman makes a great addition to your kitchen towels. All of these high quality designs are instantly downloadable.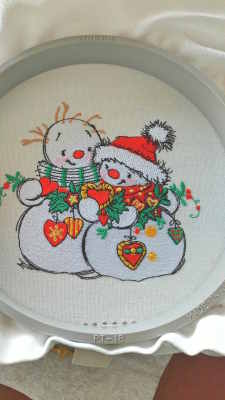 Christmas is creativity time
Decorate your home with beautiful things for christmas and new year. This is the time of bright colors. Therefore, you can safely choose the most daring motifs of embroidery designs for your projects. A wide field for your creative imagination. Large pillows with deer and snowy winter landscapes. Napkins and towels that will decorate the table for a festive dinner Christmas sock on the fireplace which is a classic of home decor. Bags for sweet gifts decorated with embroidered snowflakes. For friends and work colleagues, you can make towels with embroidered Christmas decorations or commemorative inscriptions. This is just a small part of what can be done with Christmas embroidery designs.
Benefits of our products
Popular formats which can add or change at occasion
Instant download, unlimited number of times. Purchases kept secure by us.
Quality & tested. Force limitless crafts. Family gifts or to sell on Etsy/Trade Shows. Stand out from the crowd.
Bonus designs
Latest photos