Ask a question about this design.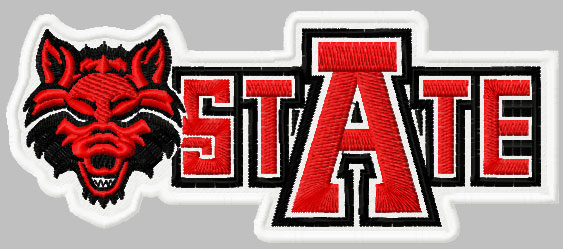 This Arkansas Red Wolves logo alternative variant also available in any size via Contact us Form  Important: additional payment. Not include in this product. . 
Please look similar popular patterns.
Comments
No comments. Leave a comment ...
You must be logged in to leave a reply.
Login »
Our benefits:

Instant download design after paid


Over 14 embroidery formats

Tested embroidery designs


Progressive discount system

Several sizes with one payment

No VAT and FEE , we pay it.

Additional bonus free embroidery designs



New embroidery projects
with our works
New free embroidery designs
available only for customers via our Reward Points program
Last photos 
All photos with our embroidery designs in Gallery
Look at a huge number of beautiful and successful real projects with our work. You can us tags for search.