Data 7 Consultancy Design free machine embroidery software
Data 7 Consultancy free machine embroidery software is wonderful software with a lot of amazing benefits. You can craft his own design or modify an existing one based on his own imaginations. The formats can be conveniently exported or monograms can be easily embroidered based on his preferences. It offers a lot of leverage in implementing one's creativity and embellishing own ideas.
In this software, many designs can be embroidered in a condensed format. It can process more than 20 formats which includes home nachine embroidery formats as well. Use of thumbnails and unique fillings in the current or created designs are the some other specialties. The visual recognition is very speedy and it's Embird and Buzz tools are nicely tuned with RGB and COL files for color matching.
Features: You can sophisticatedly create and edit your own designs on the intuitive interfaces. Color display changes, sheet printing, catalogue printing and fast drawing thumbnails have allured the users remarkably with its benefits.
Design Cost Database is the latest conversion and viewer tool that bestows you with an advantage of adjoining a variety of threads and add-ons in the database. It can be easily seen on the design sheet print outs also.
Design Notes Properties: This is an excellent feature in this software where you can make your own notes related to your selected designs. Weather it is in contrast to your customer needs, color or embroidery details, it is visible on both the places--the design property page or the design sheet print out.
Printing Feature: In catalogue printing and in Design Property Sheet, you can use its alarming zoom in feature to view its full view with minute details. The icons are shown on the right hand side of the catalogue. The Data 7 Consultancy Software supports a number of embroidery formats and they can easily be imported here. You can download the link for a free trial version of the Data 7 Consultancy Software.
End User License: This software can be installed on only one machine at a time. Once installed, the Data 7 application works in relation with only that user account having the same email. Payment has to be made in advance for a successful registration.
If a user with an illegal license is found using Data 7 Consultancy Software, his all accounts will be sealed. The accounts will only be enabled upon the full payment of the supplementary data 7 applications.
Pricing & Purchasing Information: Individual staying in any part of the world can buy this software. They can buy it online by clicking on "buy now "key. A new customer has to simply fill in his details like the name and email address. All the product details would be sent to him on that address. Once all set the customer logs in to his account and purchases the product by selecting the currency in which he would like the transaction to have. Although the software's real price is $58.10 only, many a times, heavy discounts are also applicable.
This software stitches the intricate designs in an easy and effective way. Embroideries can be immaculately designed with a flawless finish even by a new user.
Comments
Posted by
angelito43
on
Oct 6th, 2017
muy buena opcion
Posted by
angelito43
on
Oct 6th, 2017
muy buena opcion
You must be logged in to leave a reply.
Login »
We accept payments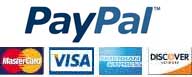 Instant download


  Tested design


  Any formats


  No VAT and FEE
New embroidery projects
New free embroidery
available only for customers
Latest logotypes
sport, auto, food, drink, car, fashion, colleges, entertainment, social, market, business
Embroidery Trend
Add new proposal or trend
Last review
Embroidery, equipment, software and trend news.
Last photos
All photos in Gallery