Please look similar popular patterns.
Comments
Posted by
assie
on
Sep 6th, 2013
Thanks for designs and help!.
Sorry for bothering you just wanted to make sure
that I wasn't charged twice for the same order.
Looking forward to stitching the designs. I also
told a friend about your designs.
You must be logged in to leave a reply.
Login »
We accept payments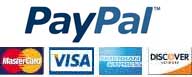 Instant download


  Tested design


  Any formats


  No VAT and FEE
New embroidery projects
New free embroidery
available only for customers
Latest logotypes
sport, auto, food, drink, car, fashion, colleges, entertainment, social, market, business
Embroidery Trend
Add new proposal or trend
Last review
Embroidery, equipment, software and trend news.
Last photos
All photos in Gallery