Embroidered tote bags
Tote bags are aplenty in malls and shopping arcades. Totes are inseparable part of female accessories. Totes lend an aura of casual smartness.  But if you really want your tote to stand out voila! Here comes the vertical spray. Vertical sprays can change the whole outlook of tote bag that you happen to carry. For instance, you want to give a real nice look to your mono colour tote bag that is boring beige. This is where your vertical spray proves to be a real gem. You can opt for a classy look, elegant look or a trendy look with your spray. It is totally in your hands how and where you want to stitch and use your spray.
 If you are really eager to show your creativity then you can stitch more than one machine embroidery design composition. You can place it on either side of the tote; place it in a slanting position. You can also use the spray in small sizes and stitch on the straps of the tote if you find it easy enough. Denisov embroidery studio can provide many tutorials on how to place your spray on the tricky narrow spaces on certain parts of the tote which is difficult to come across.
Loads of embroidered tote bags are to be found but whenever you tend to buy a small or a narrow tote with an unusual design where the hoops can be tricky to place Denisov embroidery studio will come in handy. There are a number of displays and demos given on how you can use your vertical spray to the optimization point.  Innumerable examples are given which you can have a look at to make a large variety of totes in different forms and a wide range of sizes that will surely grab eyeballs.
So you see just applying the vertical spray can completely transform your old tote that has been lying around ever since into a refreshing and beautiful tote bag. Vertical spray is easy to use and it can also be used to apply on aprons, table mats, ladies button up shirts, denim jackets and on many more stuffs.
Comments
No comments. Leave a comment ...
You must be logged in to leave a reply.
Login »
We accept payments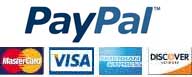 Instant download


  Tested design


  Any formats


  No VAT and FEE
New embroidery projects
New free embroidery
available only for customers
Latest logotypes
sport, auto, food, drink, car, fashion, colleges, entertainment, social, market, business
Embroidery Trend
Add new proposal or trend
Last review
Embroidery, equipment, software and trend news.
Last photos
All photos in Gallery