Jacket backs with vertical embroidery sprays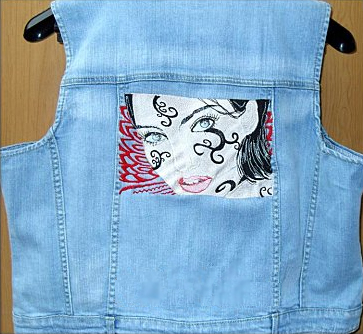 Denim Jackets are quite common amongst both men and women. It is not that fashionable for girls but can be worn to enhance the casual appearance. Blue color denim jacket is very common among all. The standard jacket is timelessly stylish, hardy and loose to jazz desire of and it is probably the perfect jacket for summers. Another reason of timelessness associated with these jackets can be their own omnitude: based on their own minimize, accessories and color personalized denim outdoor jackets can certainly seem trusting, figure-flattering and girlie, or even neat and assertive.
Have you ever thought that what makes a denim jacket so special and different than other casual wears? It is as simple as you think the material of course and the machine embroidery designs on the jackets. You cannot have a design in the front of the jacket as it will give a weird look but you can have a design over the back of the jacket to give an elegant look to your appearance but still if you wish to have free machine embroidery designs on the front you can put on some short designs on the front pockets of the jacket. Vertical Sprays are here to give your jacket an elegant look.
Denim is a hard stuff which makes difficult to embroider on it. Besides, anything you embroider on it will work out so perfect and lasts forever. If you are working on dark denim any design will work well but if you are particular about designing you can switch the Holyhock Spray to give a perfect look to your denim jacket. Redwork and toile are two of the lightest machine embroidery designs which require special care while working it on as the design might lose in the grains of the fabric. A bold embroidery thread can be used for this purpose.
To make the designs crispier always use a medium-weighted cutaway for stabilizing. Although a number of tutorials are there available on Denisov embroidery studio collection. if you are facing any difficulty while working on this design on hard denim. You can watch visuals and have a look on various examples and lots of creative ideas to give a terrific look to your jacket with Vertical Sprays.
Comments
No comments. Leave a comment ...
You must be logged in to leave a reply.
Login »
We accept payments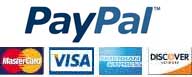 Instant download


  Tested design


  Any formats


  No VAT and FEE
New embroidery projects
New free embroidery
available only for customers
Latest logotypes
sport, auto, food, drink, car, fashion, colleges, entertainment, social, market, business
Embroidery Trend
Add new proposal or trend
Last review
Embroidery, equipment, software and trend news.
Last photos
All photos in Gallery