Long Sleeves Hooded Shirts with trendy embroideries on the back
Embroiders keep experimenting for giving new looks in their machine embroidered designer wear .The creativity and imaginations used in stitches , thread color and thread quality produce enormous patterns in Long sleeved hooded embroidered shirts. The demographic locations are the base of kind and material used in embroidery. The evolution of embroidery with an optimistic intention of spending their time in creativity has given a new edge to fashion industry. Although the definitions are the same, but the parameters have changed.
Since most of the shirts have machine embroidery designs with digital impact, the user can opt for any image of his liking. It can be his family photograph, the picture of his ideal sports star or any monogram .While printing the statement, even the fonts can be of his own choice. It can be Arabic, Arial MT Rounded MT Bold or some other. One can also print the picture of a small baby holding a monkey or a baby dressed up in pink color, sipping coffee. If by chance anything goes wrong, he has a very good option of editing and fixing it on the software itself. There are numerous machine embroidery designs in the software, and many of the software's are even free .The customer can go online and opt for it. However if you go for the paid ones, the choice becomes unlimited. Stitch Era Universal free Embroidery Software and Advanced Version Bernina Embroidery Software's are some of them.
Hoodie's were started by monks of Medieval Europe .This garment style was initially produced by Champions in 1930; however, it faced a lot of critics in 1970. Its increasing usage for criminal intent forced Australian government to launch a "Hoodie Free Zone".
Talented designers advertise lakhs of machine embroidered designs online and the designer has a complete choice for showing his creativity. Hooded shirts are not only popular among ladies but also gents. Sweaters opened from the front were a popular style in prominent British military figure. Pocket shirts with embroidered designs, made up of cotton, under light weight fabric comes in the range of $80 - $170.While the hoodies with long sleeves in UK costs around $65-$125.
For anyone to form a fashion statement, buttons placket on the upper central part, embroidered logo at the border and the embroideries on the chest makes the look complete. The trend in outfits with embroidered designs on the back is best suited for those who want to look different from the crowd. The core collection of the shirts in ashy, brown, muddy, wine, black and dazzling red just looks rocking.
Generally, audience supports their stars by imitating their collection. When any movie is released, crowd becomes freaky and starts searching to get the same pattern and color of the machine embroidered designer shirt, their ideal model or superstar is wearing. In addition to looks, it is vital to keep in mind the purpose of your clothing. However, if all the aspects fit in one place, i.e. the color, fabric, embroidery, style, trend, and off course the budget, nobody can stop others from gazing you. Men's usually goes with monograms designer embroideries. The designer pictures between the shoulders on the back with a string to tie a stylish knot in the waist have become another fashion trend.
Comments
No comments. Leave a comment ...
You must be logged in to leave a reply.
Login »
We accept payments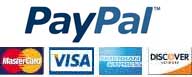 Instant download


  Tested design


  Any formats


  No VAT and FEE
New embroidery projects
New free embroidery
available only for customers
Latest logotypes
sport, auto, food, drink, car, fashion, colleges, entertainment, social, market, business
Embroidery Trend
Add new proposal or trend
Last review
Embroidery, equipment, software and trend news.
Last photos
All photos in Gallery