Casual T-Shirts for daily purpose
T-Shirts (Tee Shirts) were evolved in United States in 19th Century at the time of Spanish American War. It became the favorites of the youngsters for its economical price, easy wash and relaxed fabric. Initially the light weight fabric encouraged the crowd of industrial workers and farmers to wear it on daily basis. It took an improved trend in 1950's when companies started decorating it in Miami. With further advancement in 1970's with machine embroidery designs, it got converted into a pop culture and an upcoming fashion.
When summers arrive with sweat dripping everywhere from your body, these embroidered casual T-Shirts is the best option. This type of T-shirt best fits with Jeans, Shorts and baggy Capris. They neither persist nor seem to stick around on a bulky or lean body. The trend is very high among the youth who live their life carefree .They wear anything with their head high and behave like a merry bird after wearing machine embroidery designs on their shirt.
Unique embroidery on the T-shirts can transform a casual T-Shirt into a party wear or informal one. Cool designs, comfortable fabric, touching messages, colorful patterns , imitation of your favorite sports star or movie star combined with your innovation definitely attracts some intent looks. The good part is that it can be done without spending a lot. If you are bored with your old stuff, use your mind's eye with machine embroidery designs and strike away everybody.
A lot of youngsters put on casual wear for sports, night –outs and celebrations on weekends. Today, the innumerable collection for all occasion has increased the demand of shirts. Off-Season sale is very much prevalent all over the world and hence the trend of shopping is in its full swing. Crazy people love to shop on discounted items. They gather a good stuff from Super deals including these machine embroidered designer shirts.
Software with Machine embroidery design is the best way to fulfill your needs. Pick the embroidery from free online soft ware and magnetizes your near and dear ones .In addition to designs; you can also use various stitches on the borders or nearby pocket to enhance the looks. If we look for the colors, it does not have any limits, as the numerous shades provide enough variety to people of any age-group. Going deeper, the use of fonts like Ariel and Verdana and frequent changes of needles while embroidering, present an entire new picture of the shirt. The consumers have abundant choice for trying dazzling and faded colors on their computers. The usage of contrast colors on the boundaries, on sleeves, centre of the chest, back and the bottom is always an innovative idea to check out for something new in trend. Fashion with round neck, collared neck or neck with two or three buttons with or without open fronts is in the air. Small embroidery on a subtle place embellishes the look of the shirt.
The shirts with innumerable machine embroidery designs on polo shirts, half sleeves shirts, and short sleeves shirts with V-Neck and Polo Neck are very much prevalent. These T-shirts are the favorites of all including small kids, ladies, gents, youth and people above seventies. So go and grab your favorite one from your nearest store.
Comments
No comments. Leave a comment ...
You must be logged in to leave a reply.
Login »
We accept payments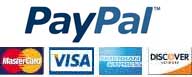 Instant download


  Tested design


  Any formats


  No VAT and FEE
New embroidery projects
New free embroidery
available only for customers
Latest logotypes
sport, auto, food, drink, car, fashion, colleges, entertainment, social, market, business
Embroidery Trend
Add new proposal or trend
Last review
Embroidery, equipment, software and trend news.
Last photos
All photos in Gallery