Placemats
Apart from their protective purpose, today placemats are seen as one of the best options for quickly changing the entire look and feel of the dining room. Whether for gifting or buying it for oneself, placemats never go out of fashion especially today when there are a variety of machine embroidery patterns, styles and colours available. One can choose the kind that suits the purpose as well as the dining room interiors, best. In fact today, with the variety available, it's quite convenient for one to quickly enhance the dining area with a lot of colour and variety by just using interesting placemats. 

Whether one has to organize a fancy dinner or an informal dinner for a few friends, placemats help adding up to the d?cor and thus minimizing the effort that one needs to make for decorating the table. A silk placemat are used for the rich look whereas when the family is over, simple and colourful mats can be used for the bright and lively effect.  In terms of fabrics there are a lot of options available as well like one can go in for mats made out of jute, silk, cotton or even laminated paper/plastic, depending on the kind of usage and maintenance routine that one can follow. Looking at the kind of free machine embroidery designs available, one can choose from hand painted mats, mats that use hand blocks or even printed mats and mats with embroidery, which are quite in vogue.  Or one can simply buy a plain mat and take a Do-it-Yourself kit and make a perfect placemat that suits one's purpose and style.
Today use of embroidery over the placemats has become quite a trend because these kinds of styles give a very homely feel to the dining area. And if the embroidery ornaments and decoration can make your job a little easier then isn't that a great option. Today a very popular trend is using the Vertical spray over the placemats. This style uses simple designs with pleasant colours, as a result of which, a simple placemat becomes a great piece of decoration but without being very shocking to the eye. One can use free machine embroidery designs like flowers, butterflies, traditional motifs etc.
Comments
No comments. Leave a comment ...
You must be logged in to leave a reply.
Login »
We accept payments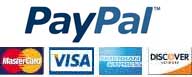 Instant download


  Tested design


  Any formats


  No VAT and FEE
New embroidery projects
New free embroidery
available only for customers
Latest logotypes
sport, auto, food, drink, car, fashion, colleges, entertainment, social, market, business
Embroidery Trend
Add new proposal or trend
Last review
Embroidery, equipment, software and trend news.
Last photos
All photos in Gallery