How to placement the machine embroidery on the clothes?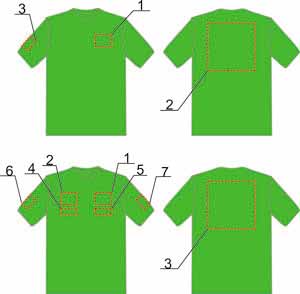 The standard placement of the machine embroidery designs on the clothes shown in the image above. This is the location of the chevrons and embroidery is often used for promotional clothing and simply to apply what or pictures on the clothes.
Placement number 1 - is perhaps the most important place on the front surface of the product, there is the main logo. Very easy to remember - the most important place near the heart. When people want to say that the embroidery logo is just here say - embroidery is located on the left chest.
Placement number 2 - this is the location of the main company logo in large format. The maximum field of embroidery there may be from 28 to 38 cm. Depending on the model and size garments. Then take a main logo so it could be seen not only from the face, but from the back of a standing person.
Placement number 3 spot - a place of secondary or completely different (partner) logo. As the one of the laws of advertising, it must be repeated.
At the bottom of the picture we have identified the most important locations of embroidery and chevrons for special occasions. For example, for the drivers, security services, expeditions, sports clubs, where the number of logos ranges from 4 to 7 pieces.
Placement number 1 - the main place of the main logo.
Placement number 2 - the main place of embroidery general sponsor of the event, or the second most important logo.
Number 3 spot - there is a large embroidered logo of the company or the main event.
Placement number 4 and number 5 - equal in importance, there may be embroidery name athlete, his blood group and Rh factor. When there are many sponsors can also be arranged additional sponsors logo.
Placement number 6 and number 7 - the same equivalent. There may be located more sponsors or badges, membership of a particular country or group.
In those cases where it is necessary to embroider on clothing more than 7 marks, their location is discussed individually. It is also the location of the logo is highly dependent on the design of clothing, presence of complicating elements: pockets, seams, decorative elements, technological holes, reliefs and much more. The same factors also affect the price of the embroidery or sewing chevrons.
Comments
No comments. Leave a comment ...
You must be logged in to leave a reply.
Login »
We accept payments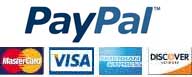 Instant download


  Tested design


  Any formats


  No VAT and FEE
New embroidery projects
New free embroidery
available only for customers
Latest logotypes
sport, auto, food, drink, car, fashion, colleges, entertainment, social, market, business
Embroidery Trend
Add new proposal or trend
Last review
Embroidery, equipment, software and trend news.
Last photos
All photos in Gallery