Machine embroidery on apparel
Embroidery on textiles
Kind of visit card for a man is his clothes. That it is often determined by social status, tastes and habits of the owner. Corporate clothing, in turn, must also differ in quality factor, convenience and practicality - because its employees have to wear almost daily. It does not matter whether it's the classic models or custom sweatshirts and shirts, putting company embroidery logos on them right away will give clothing and determine the significance of its belonging to a particular brand. Embroidery on textiles with the help of special machines would be the best way to accommodate the logo of any complexity and colors. This method allows you to place a figure on any type of fabric, remaining textured and surround even the passage of time. Leading brands for the application of its proprietary logos used only machine embroidery on textiles.
Embroidery on T-shirts
T-shirts have long since ceased to be perceived only as a sports and indoor clothing. Today they have become part of the wardrobe is not just teenagers looking for ways to express themselves, but also notorious fashionistas who want to look stylish, but with maximum comfort. Depending on the damage to this simple-looking clothes pattern and the availability of additional accessories can be of normal everyday t-shirts to make a work of art. Embroidery on t-shirts, perhaps, the best option transformation. It allows you to cover a large area of ??tissue for drawing the image or text, with the possible use any type of tissue in contrast to the method thermo printing or screen printing. Also, after the process of embroidery on t-shirts, they can be repeatedly subjected to washing and ironing without fear of damage caused to drawing. Most often, it turns out that such clothing reaches of disrepair before the pattern embroidered on it.
Where download free machine embroidery design for t-shirt.
Embroidery on sweatshirts
In cold weather, many leaders of modern companies who value corporate identity, moving their employees to form warm clothes. Most often their choice falls on hoodies - pleasing to the body and saving from the cold in inclement weather. In this case, to preserve the integrity of the team and his involvement refer to the particular organization for items to update your wardrobe is also necessary to put the logo. Machine embroidery on sweatshirts - the fastest and most reliable way to this goal, especially given that, as the material is commonly used fleecy fabric - fleece or microfleece, making it impossible to use other methods of applying the logo. The price of this work will depend on the required number of stitches, the intricacies of the image and the color palette used by threads. Embroidery on sweatshirts are not afraid of aggressive impact of detergents and long serves his master.
Embroidery on shirts
Polo shirt at the time showed its belonging to the owner of any elite sports club, a distinctive sign which certainly showed off his chest aristocrat. In contrast to T-shirts with polo shirts have an additional turn-down collar and strap with buckle. Thanks to the classic fit, polo shirt is appropriate and in conjunction with a strict suit, which makes it indispensable in the hottest time of the year with the obligatory dress code in the office, and as the year of corporate clothing.
Embroidery on polo shirts - perfect way to advertise a particular company while participating in various types of promotions. Bright logo is sure to grab everyone's attention and leave a favorable impression of the company as a whole.
Also embroidery on the polo is a great addition to the very shirt, designed for presentations or business associates for regular customers.
Embroidery on the shirt can be offered and using clothing as souvenirs, designed to interest the consumer and show the high status of the company.
Also, do not forget that bright surround pattern common among the young creative generation who wants to show so his attitude to the world and the people around them. So embroidery on shirts, as well as on other elements of clothing, everything will remain the same demand and popular.
Comments
No comments. Leave a comment ...
You must be logged in to leave a reply.
Login »
We accept payments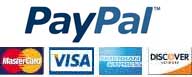 Instant download


  Tested design


  Any formats


  No VAT and FEE
New embroidery projects
New free embroidery
available only for customers
Latest logotypes
sport, auto, food, drink, car, fashion, colleges, entertainment, social, market, business
Embroidery Trend
Add new proposal or trend
Last review
Embroidery, equipment, software and trend news.
Last photos
All photos in Gallery