Popular embroidery designs
Comments
Posted by
lysstarr
on
Jul 15th, 2015
i cant get it in to my brother se400 and its a pes file. any sugestioons?
Posted by
Support
on
Jul 15th, 2015
lysstarr this design bigger if you have hoop 4 x 4. For fix this problem, please send request via Contact us form.
You must be logged in to leave a reply.
Login »
We accept payments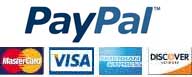 Instant download


  Tested design


  Any formats


  No VAT and FEE
New embroidery projects
New free embroidery
available only for customers
Latest logotypes
sport, auto, food, drink, car, fashion, colleges, entertainment, social, market, business
Embroidery Trend
Add new proposal or trend
Last review
Embroidery, equipment, software and trend news.
Last photos
All photos in Gallery