Please look similar popular patterns.
Comments
Posted by
AnnieSallivan
on
Dec 30th, 2020
Great Christmas minion design, not so many stitches and it looks adorable. I made my son a sweatshirt and he loved it.
You must be logged in to leave a reply.
Login »
How can this design be used.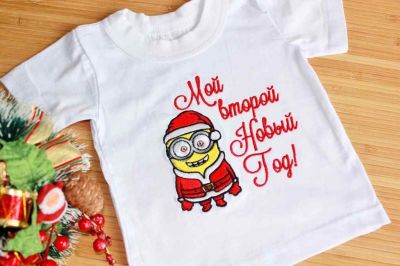 You can add variety to the interior with the help of a small touch - decorative pillows. Decorative pillow, decorated with machine embroidery will be a highlight of the interior. Even a beginner in needlework can sew a pillow and make embroidery. The embroidery machine is easy to operate and easy to master. Whatever function the cushion carries, we suggest decorating it with machine embroidery. Embroidered pillow is an original corporate gift. In itself, a pillow is a large field for placing any corporate symbolism, original inscription or any necessary pattern. The cushion with embroidery has come in and has firmly taken its place as promotional gifts due to its low cost, practicality and accessibility.
Decorative pillow - the addition of any interior
Throw pillows for so much firmly entered into our daily life that sometimes you already know how it is possible without them. Decorative pillow with embroidery is a great addition to any sofa, chair, chair.
The best gift for a child at Christmas is a shirt. It is an opportunity to wear it every day, at home, on a walk or sporting events. It is convenient to manufacture such a product, but what can be done quickly Add the name of the child if you plan to make your gift more personalized. When embroidering on thin fabrics, use a quality stabilizer.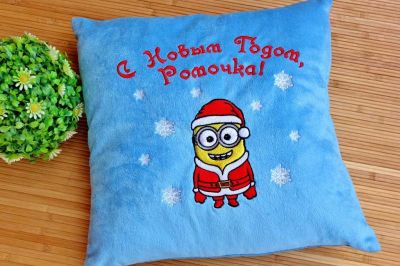 Our benefits:

Instant download design after paid


Over 14 embroidery formats

Tested embroidery designs


Progressive discount system

Several sizes with one payment

No VAT and FEE , we pay it.

Additional bonus free embroidery designs



New embroidery projects
with our works
New free embroidery designs
available only for customers via our Reward Points program
Last photos 
All photos with our embroidery designs in Gallery
Look at a huge number of beautiful and successful real projects with our work. You can us tags for search.