Machine embroidery for kids and newborns
Machine embroidery designs for the baby clothes. Beautiful, comfortable baby clothes with machine embroidery. This is exactly what you see in the photo that was sent us by our regular customer.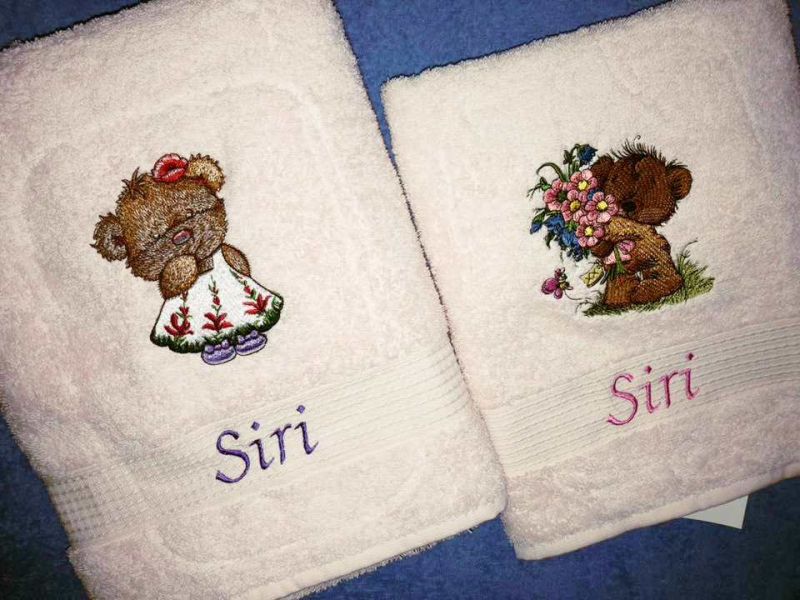 Plain white cotton with a cute animal on it. A teddy bear with a heart is an original design suitable for both boys and girls. As you know, walking outfits in the first days of a person's life are unisex. The design is not compatible with a 4x4 frame. Though, you can adjust the size a little (but no more than 15–20%; this can be done any embroidery software program) to fit your frame.
Things you should know when embroidering for the newborns
All the materials and the designs must comply with the following requirements.
Do not choose designs of great density; they will restrict the baby's movements.
Do not embroider the joints; it can damage the baby's tender skin.
Do not choose overly bright colors; they look garish and cheap. If the baby can see his/her own clothes, it's better to choose a quiet color palette.
Use only the silk threads, for they are softer than the polyester ones.
Use only those stabilizers that can be removed without traces once the embroidery has been completed. The stabilizer leftovers may chafe the baby's skin.
After the embroidery, wash the clothes thoroughly.
If possible, use the inner lining that will protect the baby's body from the wrong side of the embroidery. There are small but hard underthread knots.
We are sure that in our large collection of embroidery designs you'll find a design that will suit both your and the baby's tastes.
Comments
No comments. Leave a comment ...
You must be logged in to leave a reply.
Login »
New free embroidery designs
available only for customers via our Reward Points program
Last photos 
All photos with our embroidery designs in Gallery
Look at a huge number of beautiful and successful real projects with our work. You can us tags for search.