Please look similar popular patterns.
Comments
Posted by
JadeDragonbones
on
Sep 22nd, 2013
I purchased the design Cheshire Cat 1 - Full Version. Is there any way to change just the color of his nose? I tried to edit it with my digitizing/editing software, but I couldn't figure it out.
You must be logged in to leave a reply.
Login »
We accept payments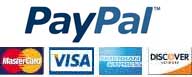 Instant download


  Tested design


  Any formats


  No VAT and FEE
New embroidery projects
New free embroidery
available only for customers
Latest logotypes
sport, auto, food, drink, car, fashion, colleges, entertainment, social, market, business
Embroidery Trend
Add new proposal or trend
Last review
Embroidery, equipment, software and trend news.
Last photos
All photos in Gallery